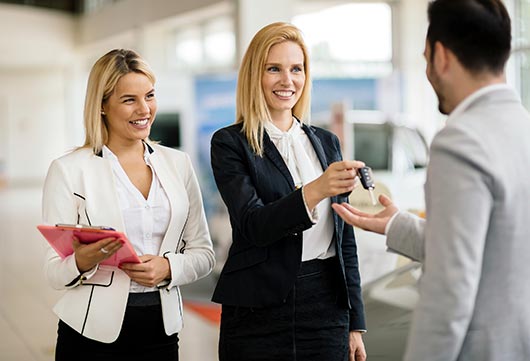 You have the opportunity to sell your vehicle quickly and convenient through WeBuyYourCar.co.za.
Our partners offer you first class service when purchasing your used car at a good price. Our service is available nationwide, our partners evaluate your car professionally and make you a specific offer to purchase for your vehicle.
Our nationwide partners will purchase almost all used vehicles available in South Africa regardless of manufacturer, model or condition of the car. WeBuyYourCar.co.za together with our partners are experts in the valuation of used cars and the subsequent purchase thereof.
Don't settle for less - sell your car to a reputable dealer through us. An expert valuation of your car is carried out in two steps and offers you the opportunity to make use of our and our partners' extensive service completely free of charge. Now start with the initial valuation of your car using our free car valuation tool. After entering entering the details of your car, you will receive the estimated value of your vehicle within seconds. You then will have the opportunity to book a free detailed inspection appointment with one of our partners close to you to obtain the exact value of your specific car.