How can I sell my car the best?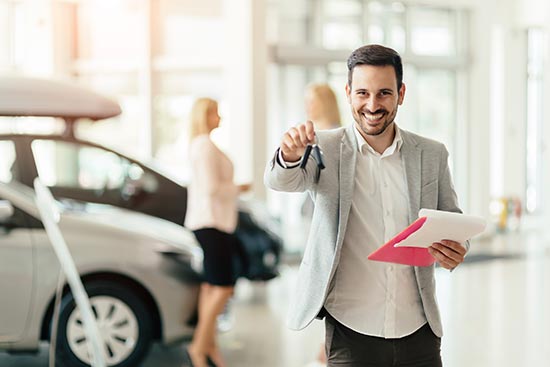 "I want to get rid of my car - but how?" Countless car owners ask themselves this question every day. So did we at WeBuyYourCar.co.za.
Previously, there were only a few ways to sell your own vehicle. Newspaper advertisements, friends, family members, the notice board at the supermarket, the used car dealer around the corner or to trade in your old vehicle when purchasing a new car. All of these sales channels have one major drawback: you only reach few people. The internet then introduced used car websites. Now it is possible to privately list used cars on various car websites in order to reach interested private buyers and car dealers across South Africa. Private listings are usually free of charge.
The problems of these sales channels are: How can you avoid selling your used car too cheap or advertise it too expensive in order to sell it? Once the car value has been established, how should you sell your car? At the end of the day, you want to achieve the best price possible with the least or even no advertising cost! The sellers don't know who will obtain their private phone number and how reputable potential purchasers or car dealers are. We have developed an innovative combination of vehicle valuation and car purchase, which closes the gap in the non transparent car market. You as a car owner can now, on WeBuyYourCar.co.za, easily establish the value of your vehicle and sell your car safe and quick to one of our dealership partners. Before you buy a new car, you have to deal with the sale of your old vehicle. This means you have to complete many administration tasks, such as vehicle deregistration, cancellation of insurance and settlement of outstanding finance, but not with us! Our partners take care of everything from the valuation of your car through an expert, the preparation of a purchase contract and the deregistration of your used car. The purchase price will be securely paid after the sale of your car.
No one can exactly determine the value of a car. But what do I get for my used car, if I have to or want to sell it? It is actually impossible for a layman to get an objective assessment of the value. Many people try to answer the question "What is my car still worth?" through checking values of similar vehicles on relevant used car portals, others ask friends or family. The most promising method to establish the value of your car is to ask a professional. In addition, WeBuyYourCar.co.za has to free online car valuation tool. We and our partners determine the exact car value and provide you with the best offer for your vehicle!